Woman in Question – Shahana
Profession: Presently architectural design and human-environment research, but also want to be a writer, artist and musician. The latter three are occupations right now, but not professions 🙂
Born and brought up: Born in Pittsburgh PA, but raised in Tamil Nadu, Andhra Pradesh, Germany and New Delhi, India!
Countries Lived in: USA, India, Germany
Now living in: Seattle, USA
Cultures in my life: Indian (Bengali / South Indian / Delhi), American, and also Indian Classical music has its own culture
What surprised you most about life here in the US? The possible degree of anonymity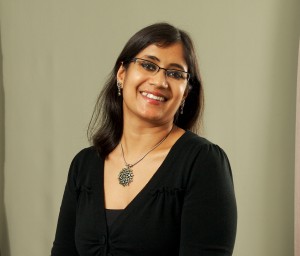 What did you find most interesting about studying in the US vs. in India? What about working?
I think studying in America is one of the most fulfilling experiences of all. American universities are truly global melting pots. I also think that doing graduate studies here is really the first time I understood the meaning of being in charge of your own education.
Working in America is a much more conservative experience compared to studying here. Although I have worked for the past 8 years in a liberal-minded, globally conscious firm, I still ran into prejudices and assumptions about me … which I suppose is also possible anywhere in the world. I also found the "corporate" nature of things stifling beyond a point.
What makes life interesting in a multicultural city like Seattle? What appeals to you about the city?
I love that Seattle is a great mix of cultures and neighborhoods. It is great for art, sustainable thinking, and for an active, outdoors mindset due to its surrounding beauty… for which I feel that it is unparalleled. Mountains, lakes, rivers … it is all here! Also, the scale of Seattle is ideal. It is not huge like LA or New York, but it is bigger and more complex than say, its neighbor Portland.
Hobbies?
Well, let's see. I simply love to travel. I don't think there's any better way to get a real education, so I take every opportunity there is, whether for work or leisure. And as I mentioned before, I write, sing Hindustani music and paint. I also love to hike, attend studio theater, and see great art and architecture everywhere. And last but not the least, I love to cook many types of Indian dishes … seems to come naturally to me. (I do love cuisines from all over the world, though, some current favorites being French, Vietnamese, Thai, Korean and Indonesian).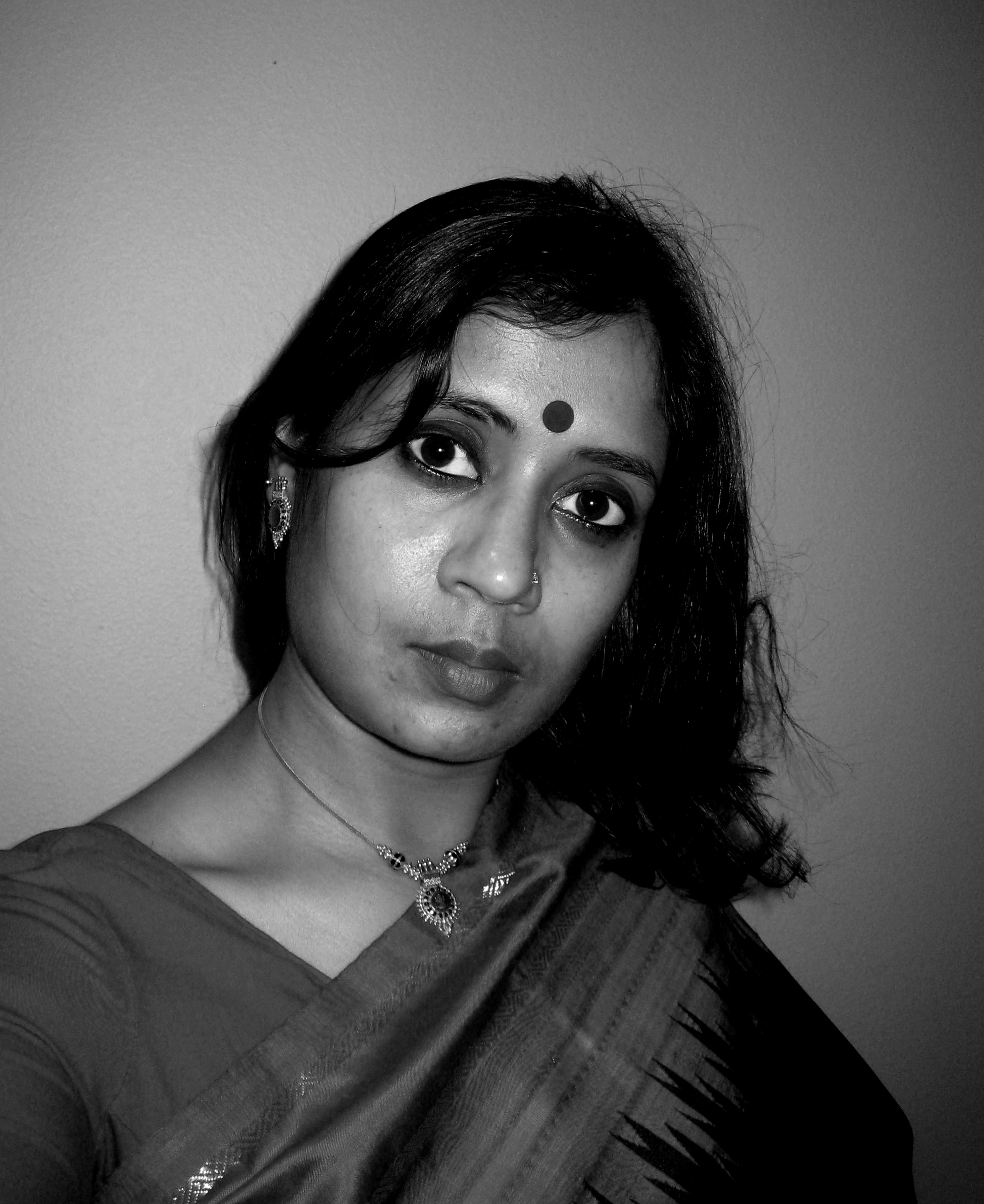 Festivals you celebrate?
I have always loved Holi and Diwali the most, even though as a Bengali one would expect me to favor Durga Puja. I wish one could celebrate these in full blast here 🙂 I have also grown to love Thanksgiving and Christmas with my close friends in Seattle.
Biggest pluses and minuses about single life in Seattle?
Well, apparently Seattle is full of Scandinavian blood which makes the people characteristically shy – they won't go out of their way to be social. That is the story – don't know how true it is – but it is certainly hard to meet cool people unless you're into some common activity with much vigor. I have gotten around that by dating online … and have met a very nice man … though have come full circle, 'cause he has Scandinavian blood! 🙂
The pluses of being single in Seattle are also many. It is a very active and pretty town, there is much to volunteer for and do, and it's relatively safe. I have done many things alone (gone to coffee shops, art shows, the theater, the movies, waterfront walks …) and had lots of fun doing them.
What are some of the places you visited in the last year?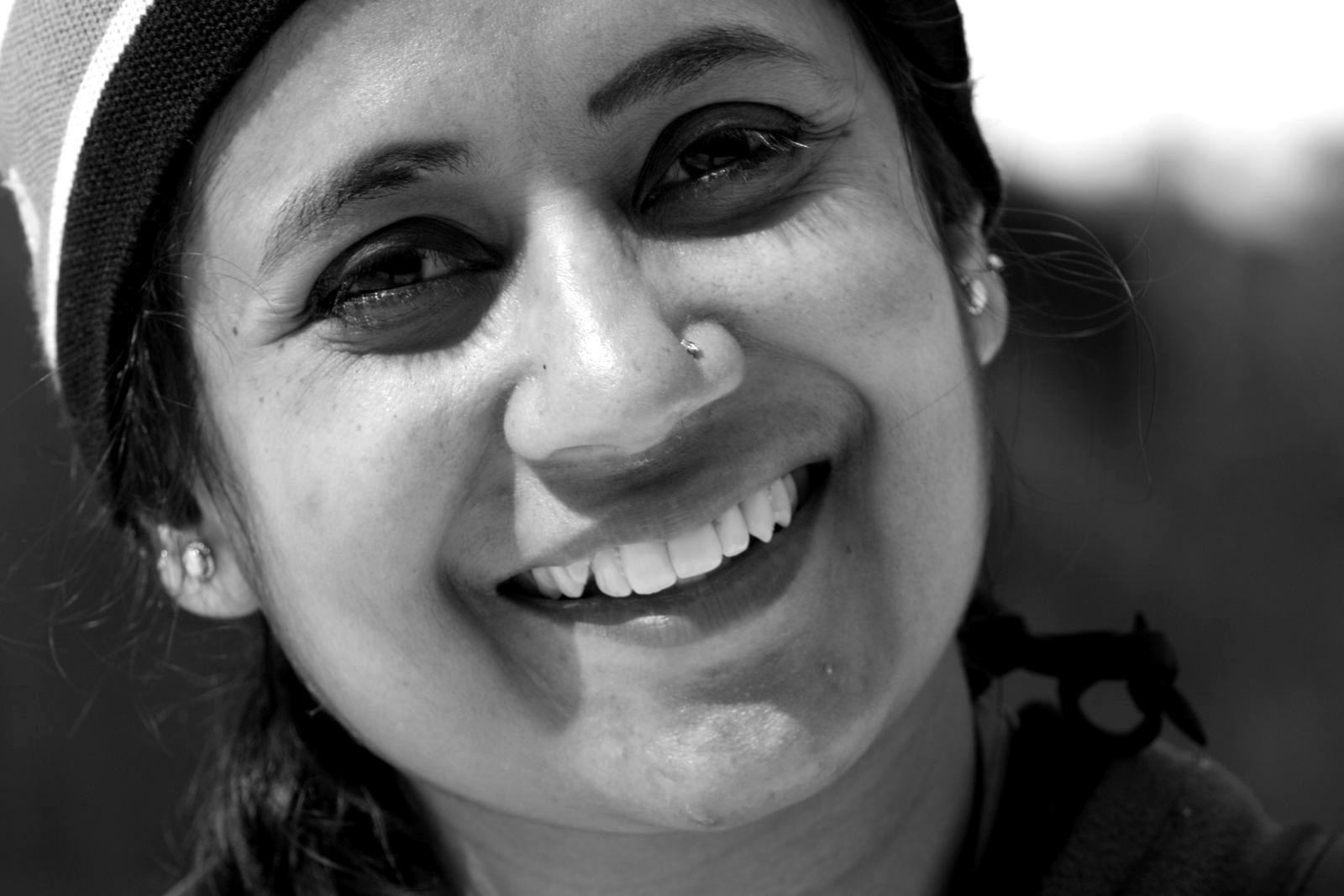 Hmmnn… in the last year I have been in Hong Kong for work, trekked in Peru (Cuzco to Macchu Picchu), visited India (Delhi and Kolkata) and traveled south to the ancient temples of Hampi, spoken at a conference in Veracruz, Mexico, and traveled to Alaska – Anchorage and a little fishing town called Halibut Cove. I shouldn't take for granted a trip each to Vancouver B.C. and Portland. In October I will be going to Germany (Frankfurt, Goettingen, Essen) and London!
Three things you would do to change the world?
Raise awareness about the damages of war. I would love to see a world where we never have war again.
Write fiction and real-life experiences to benefit someone or put a smile on someone's face.
Raise an adopted child.
Activities you do for you beyond work?
Currently I am on a leave-of-absence from work. On the writing front I am writing for Bloggermoms (I leave the readers to guess who I am:-)), for Tasveer, an independent South Asian film organization in Seattle and for a couple of book publications (a poetry collection, a short stories collection, a self-help design workbook for people looking to design new homes, and a help-guide for recognition of abuse in relationships). On the design front I am designing a home for that cool man with Scandinavian blood that I mentioned before, for his cool contoured site:-) I am also helping a small business (yoga, meditation and life coaching center) with articulating their vision to potential investors. I am teaching classical music to a friend, who might soon bring along another friend! And last but not the least, I am nurturing a small business idea I have, which I hope to launch in the near future. 
If you liked reading about Tana, you may enjoy some of our other profiles:
Last 5 posts by Khushi